Partnering, The Way Forward to maximise effectiveness and efficiency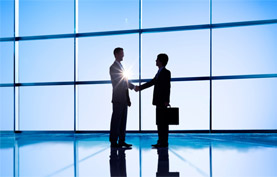 Partnering
We assist with and ensure the joint implementation of reverse logistic systems. We work along side local authorities, housing associations, contractors, installers, merchants, and boiler manufacturers to ensure the best partnering solution.
We are transparent and open. We listen to our partners and prioritise what we need to do, to maximise effectiveness and efficiency, so we all benefit.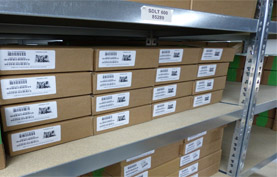 Online stock level information
Our partners have online access to stock level information, and orders can be processed by means of EDI upon request. We can manage your stock levels for responsive maintenance work purposes.
Reverse logistics & British Standard BS-8001
                "Value Creation through Co-creation"
It's time to rethink and change the traditional supply chain and linear business model of spare parts into co-created circularity. This supports the British Standard BS-8001; the implementation of the principles of circularity in organisations (e.g. local authorities, housing associations, contractors, and merchants).
Our resource efficient business model is based on "Value Creation through Co-creation". Which means collaboration in the joint implementation of a reverse logistics system. The input flow of used and/or defective boiler parts plays a crucial role for remanufacturing.
The remanufactured parts' original packaging box can be re-used to return the defective part. The defective or used part should be returned to your local distributor or in the case of bulk returns, directly to our factory. We have extensive experience and can assist with the implementation of reverse logistic systems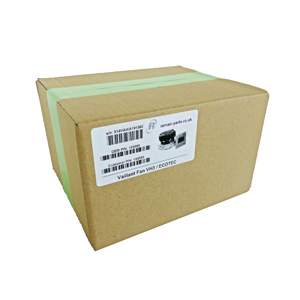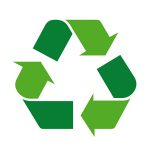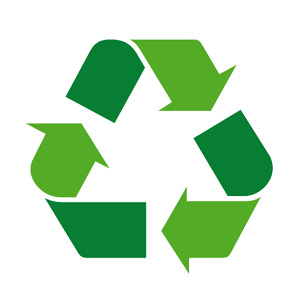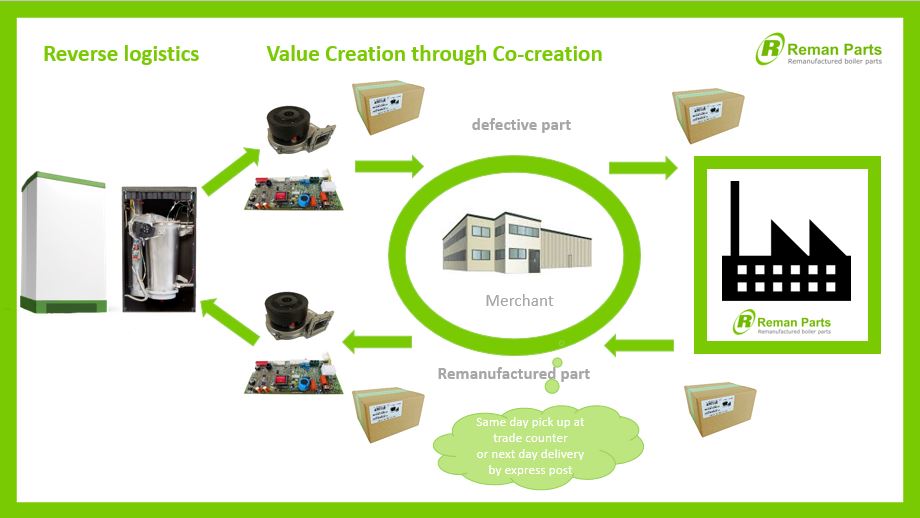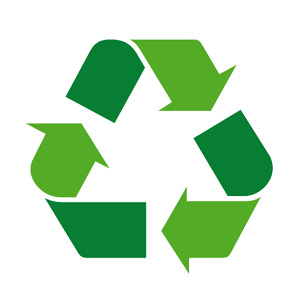 Make the difference...
              Your parts represent environmental & economical value
We are interested in buying your defective or used PCBs and fans as they still represent residual and an environmentally friendly, and thus economical value.
If you have used or defective fans and PCBs available on a regular basis owing to your maintenance activities, or are considering collecting them via your service engineers, please contact us.
Charity Partnership

program
Alternatively, we donate to your Charity of Choice, per remanufacturable PCB or fan send to us.
Do you want to know more about Reman Parts' - Charity Partnership Program? Inquire about the possibility to support your Charity of Choice by sending us your defective PCBs and fans.
Business ethics
One way to think about 'business ethics' is in terms of the moral obligations of Local Authorities, Housing Associations, Maintenance Contractors and Merchants engaged in boiler repairs. We think it is immoral to throw away defective boiler parts that are remanufacturable.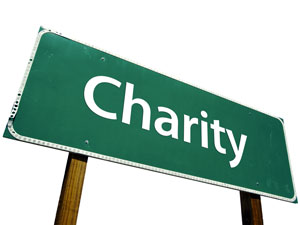 Partnering, We all benefit